What Is Movie Streaming
Movie streaming is the innovation of sending audio and video data in a continuous stream over a web link to watch movies. Movie streaming allows the transmission of movies to computer systems and smartphones using the network in real time. Movies are protected and transferred in packets of information so they can be streamed instantly. Also, unlike typical movie downloads saved on a device, the data is instantly erased when played.
All you need for movie streaming is a connection and access to a fast and reliable movie streaming application. Streaming requires a specific amount of speed for optimal efficiency. Several movie streaming services use minimum speeds based on the highest resolution quality of the material. The higher the resolution, such as 4K, the faster the speed you need to stream movies. To optimize your entertainment experience and remove lag and buffering, you need to have a fast connection and use a quality movie streaming app.
Today, there are several options as a movie streaming platform, each with its own distinct characteristics. Platforms like Netflix and YouTube are the most popular streaming platforms, but there are many other interesting channels, often targeting a niche movie audience.
Movie Streaming Has Changed Cinema World
Movie streaming has changed the world of film distribution, there's no doubt about it. Above all, it has changed the visibility of independent films and all those genre or artistic products that are not made by major studios or popular television networks. What was unthinkable just a couple of decades ago, due to the technical difficulties of transmission with too large a mass of data, has become the main worldwide distribution channel thanks to realities such as Netflix and Amazon Prime, while cinemas have seen and they continue to see a drastic drop in viewership.
Streaming and The Cinema
Yes, it is true, as lovers of the big screen say, that a film in the cinema is a very different thing, but evidently we are in an age in which the populations of large urban centres, where the web infrastructures are good, they are getting more and more used to home comforts, and they have less and less desire to go out due to traffic, overcrowding, fear of terrorism, viruses, and who knows what other things. The positive side of the coin, however, is that cinematographic distribution has never been democratic, while movie streaming and online distribution certainly are.
While in theaters it is the big distributors and exhibitors who decide which products to launch, even for auteur films under the influence of major festivals, industry institutions and cultural lobbies, interested exclusively in profit or artistic prestige, in the cinema streaming, which has an Over The Top infrastructure with very low costs to make a film visible, success is determined only by the audience who decides to watch it.
It is also true that advertising and the propaganda certainly also affects the public who consume films in streaming, but it is also true that those who want to make different choices and explore "another" cinema can now do so. In the logic of cinemas, after the closure of film clubs and single-screen cinemas in city centres, this is no longer possible.
Obviously the propaganda version is completely different, and the battle to keep the cinemas alive is one of the tools to keep the public's attention on the mainstream products of the big studios. Each country has its own cultural and cinematographic industry through which the imagination and ideas of its citizens are formed, and even the smallest countries have production companies that control the local market in a monopolistic way.
The viewer must understand that the true arthouse cinemas and film clubs dedicated to the culture of moving images, in reality no longer exist. There is very little to defend: except for a few realities that still exist in big cities, the movie theater has become a subsidiary of large multinational groups linked to the construction of shopping malls. Even the circuits labeled as arthouse film circuits are organizations controlled by private and public entities that deal with "art film" and culture: it's just another smokescreen.
The independent cinemas that autonomously decided their programming, favoring a very rich distribution and production offer, with large box office receipts, no longer existed for at least twenty years. But thanks to movie streaming the incredible has become reality: a director could produce a low-budget film on his own and upload it to a video streaming platform to make it available for rent and sale, and have tens of thousands or millions of viewers.
Independent Movie Streaming
Independent filmmakers have begun to dream of a democratic distribution with movie streaming no longer controlled by large distributions and by the usual complex marketing mechanisms. In the last five years some channels have reduced the entrance costs to upload their films and in some cases have created fast lanes for individual directors, breaking away from the usual practice of working only with distributors.
Never before has the number of films made been so high: Thanks to new technologies, more than 5,000 feature films are produced in the world every year: in such a market it becomes extremely difficult to gain visibility. There's so much content and so many directors that it's hard to choose something to watch. In the most popular platforms, we find ourselves navigating in a sea of ​​content, in which each title is told with 2 or 3 plot lines and a trailer. It is very difficult to acquire information and discover something new.
Almost everyone ends up choosing films that are widely known and advertised by big studios and big festivals, because the real obstacle to this change is the global dominance of mass culture, supported by advertising media , accessible only to the few who have the necessary budgets for great publicity for new productions.
Paradoxically, only in the United States, where mainstream culture finds its apex, is there much room for an alternative film culture and for true critical spectator choice, while Europe continues to float in the stagnant waters of the official, recalcitrant cultural tradition to change, between golden palms and lions that don't even make much news anymore and are quickly forgotten. In Europe, holding a monopoly with a cultural elite seems more important than cashing in at the box office.
The Reality of Movie Streaming Distribution
Italy appears to be in a rather critical situation, where the transformation possibilities offered by the network, not only in the cinematographic field, are still viewed with distrust, and the economy of the most varied sectors, despite the crisis who demand immediate change, continue to persist in established but outdated business practices.
The big corporations have exploited the proliferation of content to their advantage: the earnings once guaranteed by the theater and by Home Video distribution have progressively decreased until reaching ridiculous figures. This means that for a producer to have earnings comparable to the sale of a single DVD, he must have hundreds of viewers and if he wants to have decent revenues he must reach tens or hundreds of thousands of people. It is a context which, coincidentally, seems to overwhelmingly favor the mass culture.
In such a scenario, once again the big super-publicised films have the upper hand. But the interesting thing is that the large global platforms are not the only alternative for viewers of contemporary streaming films: the scenario is evolving with a fragmentation into small niche channels specialized in diversified sectors such as documentary, horror or auteur cinema, with the result that the market is richer than ever and everyone can choose what they like best. Even for the independent films market.
Is ​​The Movie Streaming Distribution Changing?
Fortunately, things are changing and many people are starting to see niche channels as a great opportunity for enrichment. Movie streaming has forever revolutionized cinematographic distribution by offering filmmakers the potential possibility of reaching everywhere through the network, offering the public the possibility to choose from a large quantity of content outside the official circuits without being conditioned by the pounding advertising of the big houses of production. Mainstream culture is slowly giving way to wider and freer horizons also in the cinematographic field.
The Best Platforms For Movie Streaming
Criterion Channel
Available only in the United States and Canada
Best for i classic movies. True cinephiles appreciate the Criterion Collection for its decade-long collection of mainstream films on DVD and Blu-ray. The Criterion Channel provides the same offer as great arthouse films and classics in one convenient subscription streaming service. A large library where you can find the best directors in the history of cinema.
Who is it suitable for?
The Criterion Channel doesn't include the entire Criterion Collection, however it does have enough material to interest art house movie fans. It may not completely replace its physical DVD and Blu-ray media, however you can download movies to mobile phones to watch them offline.
The Criterion Channel also includes bonuses, such as interviews and commentary, to provide much more informative quality historical background on cinema. 
Mubi
For cinephiles and the discovery of niche films awarded at major festivals, Mubi is a streaming service available in many countries of the world for film lovers, but often does not go beyond the established names of the official arthouse film circuit .
Rarely do you come across some "truly" indie title that hasn't played in major festivals and you've never heard of. Mubi curates its streaming offer with interesting art films selected mostly from big festivals but lacks approach to film with genres.
Numerous films are included in various thematic classifications, such as Adaptations, Brief encounters, Debuts, First glance, New authors, To be discovered.
Who is it suitable for?
Along with its streaming catalogue, Mubi lets you join a passionate online movie social that is powered by Mubi's database. You can see critic reviews along with user ratings, as well as produce watchlists.
The social option allows you to follow other fans and compare your tastes. A new movie included every day for curated programming. Limited choices for subtitles.
The films are organized in sections that resemble retrospectives and reviews: if you like genres and make your choice according to them this is not the best option.
Indiecinema
The best to discover new independent films and cult classics. On Indiecinema you will find both new rare independent films and old arthouse and avant-garde films, strictly sorted by film genres.
The blog articles provide a great comprehensive overview of the world of cinema, genres and sub-genres of films. The catalog is extensive and it is the only channel that offers personal growth and cultural reflections linked to films through blog articles. 
The cost is $ 5.99 per month or 59.99 for a year.
Who is it suitable for?
If you can be surprised and want to explore cinema in all its forms, from rare indie films to experimental and avant-garde, this is the channel for you. There are many films divided by genre and the offer of documentaries is very interesting.
You won't find Hollywood's big spectacular here, and rarely the big arthouse films awarded at popular film festivals. The right choice for those who want to explore "truly" independent films, new avant-garde films and documentaries, or discover old cults to rediscover and rare films.
Amazon Prime Video
Amazon's streaming video library consists of many popular and classic movies, available to rent, purchase or subscribe. Amazon significantly improves the choice of theaters and movies compared to other streaming services. The library is huge, the largest ever, but finding your way around and finding a rare or indie film is next to impossible if you don't know exactly what you're looking for. Prime video encompasses everything from original series and blockbuster hits to international genre films and auteur cinema.
Who is it suitable for?
It has a subscription choice but Prime Video is also for people who want to buy or rent movies a la carte. That's where you'll find the best choice. It's not a curated service that gives tools to find new and old movies you don't know: the plot is two/three lines and navigating the thousands of titles available only through genre categories can be difficult. 95% of the time you will end up finding the big titles from Hollywood and mainstream cinema.
Netflix
It's the best for original movies. Netflix is ​​the pioneer of video streaming services and the number one in the world by number of subscribers. The library is very large, but if you are a film lover you will find less choice. In fact, the library is mainly focused on TV series and also includes all kinds of shows: from reality shows, educational videos, to real TV shows and video reports.
Who is it suitable for?
There are some original cinematic films, but more than a streaming movie channel, Netflix is ​​a real generalist television channel, with an offer that satisfies all types of audiences. If you love TV series and you are not fussy in terms of art house movies it could be the right choice. Plus original movies are very popular if you want to talk about them with friends at the bar. For Netflix, you have to pay quite a high monthly fee if you choose the 4k option. The cheapest option is the ad-supported one.
Sundance TV
Sundance TV is an American cable and satellite television channel owned and operated by AMC Networks. It was launched in 1996 as the Sundance Channel and renamed Sundance TV in 2014. The channel is known for its independent films, documentaries, and original television series.
Cost
Sundance TV is available by subscription on cable and satellite in the United States. The monthly cost is $6.99. The channel is also available to stream on the Sundance TV website and app, as well as on other streaming services such as Sling TV and Hulu.
Number of movies
Sundance TV has a catalog of over 1,000 movies, including dramas, comedies, thrillers, documentaries, and children's films.
Who is it suitable for?
Sundance TV is suitable for viewers who are looking for:
High-quality independent films and television series
New and emerging creative voices
Television programs that explore complex social and cultural issues
Information for potential consumers
Sundance TV is a great option for viewers who are looking for something different from the mainstream. The channel offers a wide variety of films and television series to choose from, and there is something for everyone.
Here are some additional details that may be helpful for potential consumers:
Sundance TV offers a wide range of original content, including television series, films, and documentaries.
The channel also features a variety of in-depth programming, including interviews, documentaries, and discussions.
Sundance TV is available on a variety of devices, including cable and satellite TV, streaming devices, and mobile devices.
Ovid.tv
Only available in the US
Ideal for documentaries and independent films. Ovid.tv combines independent films and documentaries to develop a streaming service with an appeal that goes beyond more traditional offerings. His collection consists of films from all over the world. Keep in mind, however, that you can only enjoy it in the US and Canada.
Who is it suitable for?
Indie streaming services often ask you to endure an average user interface to reach the immersive material. With a good collection of independent films and documentaries, Ovid.tv has good apps for internet browsers and mobile devices.
Shudder
Only available in US, UK, Canada, Ireland.
The best for horror fans. Shudder lets you stream a huge collection of horror movies, from old classics to top-notch contemporary horror. The streaming service also produces documentaries highlighting overlooked parts of horror movie history.
Who is it suitable for?
Horror fans come in many varieties when it comes to cinema. They'll find everything genre-related here, from the incredibly gory to the incredibly tacky. Shudder helps horror fans find scary movies. Big collection of horror movies and no ads.
Apple TV+
Apple TV+ is a streaming service for original content by Apple. It is suitable for those looking for high-quality movies and TV series produced by some of the best talents in the film and television industry.
The cost of Apple TV+ is €6.99 per month, but you can get a free one-year subscription by purchasing a new Apple device.
Apple TV+ has a catalog of over 100 original films, including dramas, comedies, thrillers, documentaries, and children's films.
The main features of Apple TV+ are:
An always-updated catalog of original content, including movies, TV series, documentaries, and children's programs.
A seamless and high-definition viewing experience.
The ability to watch content on various devices, including iPhone, iPad, Apple TV, Mac, Smart TV, and streaming devices.
Who is it suitable for?
Apple TV+ is a good choice for those who want access to high-quality original content without having to pay an excessive price.
Here are some additional details:
Subscribing to Apple TV+ is also possible through the Apple One bundle, which includes other Apple services such as Apple Music, iCloud, and Apple Arcade.
Apple TV+ offers a seven-day free trial, allowing users to test the service before subscribing.
Apple TV+ is a streaming service for original content that offers a seamless and high-definition viewing experience. It is suitable for those looking for high-quality movies and TV series produced by some of the best talents in the film and television industry.
IFC Films Unlimited
Only available in the US
Dedicated to independent films. IFC Films Unlimited lets you stream a limited selection of independent films, commercial-free, for a really low fee of $6 a month. IFC doesn't have its own app itself and you have to use it as an extra channel for another service, like Apple Television or Roku, so it can get quite expensive since you have to pay for 2 subscriptions. You can download videos for offline mobile viewing.
Who is it suitable for?
Movie fans tired of mainstream Hollywood movies are constantly yearning for an opportunity to find the latest and unpopular independent films. IFC Films could be a gateway to fuller cinematic horizons. No advertising. You don't find the older, more timeless independent films though. In the catalog you will find a few dozen titles and it is rather limited.
Hulu
Only available in the US
Hulu is another general-purpose streaming TV channel, with a fairly focused material library on movies and documentaries, along with on-demand streaming of various genre shows, numerous TV series, sports, and live television with several channels. There is limited original content.
Who is it suitable for?
Hulu is part of the Disney package. This smaller collection also includes Disney+ subscriptions. Disney sports and movies are excellent if you are looking for entertainment for the whole family.
Peacock
Only available in the US
Totally free TV and movie streaming, NBC's Peacock uses 3 tiers: an ad-supported free strategy, a Premium tier, and a Premium Plus alternative that builds on the Premium tier by eliminating ads while streaming of securities on request. Peacock's streaming library consists of numerous movies, and some Hollywood blockbusters are offered earlier than other services.
Who it's suitable for
It's another streaming service not focused on a specific niche that offers entertainment for the whole family. If you love live sports, you can find it available for a fee. Peacock has different tiers of rates and you can choose whether you want to save money and watch it with ads or upgrade to a premium rate.
Disney+
Best for family movies. Disney+ is the exclusive streaming home for family-friendly Disney blockbusters that continue to leave lasting emotions for generation after generation. These movies might be more enjoyed on the big screen, Disney+ is where you can see them and see them again.
Who is it suitable for?
Disney+ is for you if you have an interest in one of the many Disney productions and to delight the children. Excellent technical quality and fidelity of large format cinematic resolution to screens that support it. It mostly depends on the films in the existing Disney catalog.
HBO Max
Includes Warner Media movie catalog, an excellent collection of popular movies from DC Comics, New Line Cinema, Warner Bros. and other sources. HBO has a long history of using timeless and new movies from across the market. HBO Max has among the largest streaming libraries, thanks to Warner's range of brands ranging from Cartoon Network to HBO TV. The absolute preference is also directed to super-commercial content for a general public.
Who is it suitable for?
Its streaming movie library is suitable for lovers of mainstream cinema and popular shows. If you love the big Hollywood blockbusters it can be the right choice. There are many popular shows and movies from many sources but the choice for indie and arthouse cinema lovers is practically zero. The ad-free tier allows customers to download material for offline viewing. It's quite expensive and the ad tier doesn't support offline downloads.
Kweli TV
Many shows and also international films about black culture and the African diaspora. KweliTV is the streaming service for movies from Africa and beyond. The service includes more than 400 curated titles, including Africa United and Black Enuf, as well as other documentaries and titles you might discover at an independent film festival. There is totally free live streaming and you can rent specific movies.
Who is it suitable for?
KweliTV is for anyone interested in black culture and in addition to web series, children's shows, health videos and much more, it is also a container of cinematic art focused on blacks and African Americans. In addition to access to KweliTV's streaming library, a membership gets you discounted rates with over 35 black-owned brands, as well as welcoming member-only deals. Well-curated, independent, worldwide library.
Tubi TV
Only available in the US
Tubi is a general-purpose streaming service. Not only streaming movies but also totally free TV shows and videos with a great collection of 20,000 titles. Its offering consists of popular hits and Tubi's library changes often. Inside this streaming movie platform you can find everything but it is quite difficult to discover new things and new directors if you don't have exactly in mind what you are looking for.
Who is it suitable for?
Tubi is for people who want a free service and who are willing to put up with commercial breaks during movies. Tubi's web UI and mobile apps organize everything well into detailed classifications. Streaming resolution is limited to 720p and you cannot download movies for offline viewing. The service keeps tabs on the material you've viewed and lets you manage a watch list. It has no ad-free alternative and is not the viewers of a specific niche.
Amazon Freevee
Only available in the US and UK
Free Popular Movies and Family Titles. Previously referred to as IMDb TV, Freevee is Amazon's free option for Prime Video. You can enjoy ad-supported versions of popular movies.
Who is it suitable for?
Freevee is another option to join the Amazon community. When you're not buying items or enjoying the company's other subscription services, you can watch movies without paying.
Paramount +
The best for entertainment and sports. Paramount, one of the big Hollywood studios, offers its streaming platform Paramount + and is betting that its vast commercial offer will make it a major new streaming service. Its brands are Comedy Central, Nickelodeon and Star Trek. The service has numerous movies that consist of streaming movie premieres and material culled from Paramount's illustrious catalog.
Who is it suitable for?
Ideal platform for fans of the different brands of the studio who on Paramount + have a lot to enjoy. Starting in 2024, all Paramount films will be original to this service only. Live sports and offline downloads and 4K streams. Few originals compared to competing services. Only premium customers get local CBS broadcast channels.
Philo
Best for live channels, Philo is the least relevant option for cinephiles and movie streaming. Philo's rather expensive streaming strategy uses many live channels. The service focuses on lifestyle and entertainment, and you will also find popular movies from AMC, IFC and other channels.
Who is it suitable for?
Live streaming still fits into a world of on-demand streaming. In some cases you just want to see everything that's active rather than making a choice. Plus Philo's entertainment channels help you find a movie. Economical, includes 63 channels. There is no sports and only a couple of news channels. Some on-demand shows have advertisements.
HODTV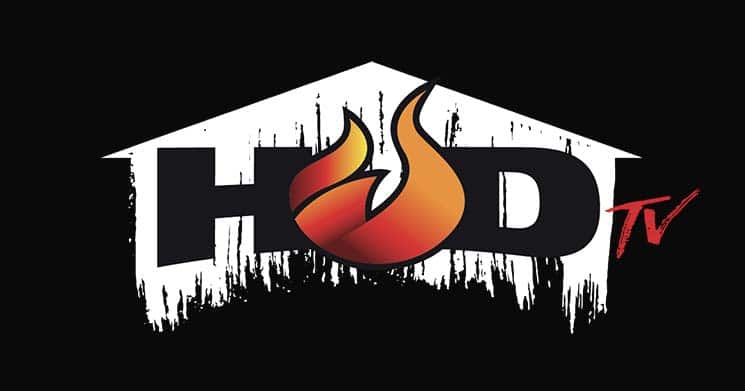 HODTV is an online streaming platform dedicated to independent horror and thriller films. It was founded in 2021 by Elena Maraniello and Sergio Mitrione, two Italian film producers.
The platform offers a catalog of over 260 titles, including feature films, short films, medium-length films, and series. The films come from all over the world and are independent productions, meaning they are not distributed by major film studios.
HODTV offers a variety of content to suit all tastes, from classic horror films to the latest and most experimental films. The platform is available as a monthly or annual subscription.
Here are some of the features of HODTV:
A catalog of over 260 titles of independent horror and thriller films
Films from all over the world
A wide variety of content to suit all tastes
Available as a monthly or annual subscription
Who is it suitable for?
HODTV is an ideal platform for fans of horror and thriller films. It offers a wide variety of quality content, from all over the world. The platform is available as a monthly or annual subscription.
Magnolia Selects
United States only
Magnolia Selects is a streaming service that offers a wide variety of independent films, documentaries, and foreign films. It is owned and operated by Magnolia Pictures, a film distribution company that is known for its commitment to high-quality, independent cinema.
Cost
Magnolia Selects offers a monthly subscription that costs $6.99. There is also a free trial available.
Who is it suitable for?
Magnolia Selects is suitable for viewers who are looking for:
High-quality independent films and documentaries
New and emerging creative voices
Films that explore complex social and cultural issues
Other information
Magnolia Selects offers a curated selection of films, meaning that all of the films on the service have been hand-picked by Magnolia Pictures.
Magnolia Selects is constantly adding new films to its library, so there is always something new to watch.
Magnolia Selects offers a variety of features to enhance the viewing experience, such as trailers, behind-the-scenes content, and interviews with filmmakers.
Topic
Only United States
Topic is a streaming service that offers a wide range of thrillers, mysteries, dramas, and documentaries from around the world. Topic provides high-quality content for viewers seeking entertainment beyond the mainstream.
From Nordic crime thrillers like The Killing to Italian supernatural dramas like Christian and British true crime docuseries like The Missing Children, Topic broadens your view of the world.
Cost
Topic offers a monthly subscription that costs €5.99. There is also a free trial available.
Topic is your window into the world of award-winning thrillers, dramas, and documentaries. A catalog of bold and unique stories, from over 40 countries.
On Topic, you'll find Nordic Noir classics like The Killing and The Bridge, but also new international gems like Arctic Circle, Nox, and Christian.
With Topic, you can watch as much as you want, whenever you want, without any commercial interruptions.
Spamflix
Spamflix is a streaming service that specializes in showcasing the most unusual and unconventional films. The service is known for its eclectic selection of titles, which are guaranteed to "surprise, shock, entertain, and amaze" viewers.
These genre films come from all over the world, and range from the thought-provoking to the downright bizarre. For a small fee, typically starting at $5, users can rent a film and watch it for 72 hours. Spamflix also offers themed film collections, online games, and a newsletter for the most dedicated cinephiles.
Spamflix is a movie rental service, not a streaming service. You don't have to pay a monthly subscription to access the entire library of movies; you only pay for the movies you want to watch. Once you purchase a movie, you have 72 hours to watch it, after which it expires.
This can be a good deal if you only want to watch one movie per month or less. However, if you watch a lot of movies, it may be more cost-effective to subscribe to a streaming service which offer unlimited access to a vast library of movies and TV shows for a fixed monthly fee.
Music Box Direct
Only United States
Music Box Direct is the official streaming service of the iconic Chicago-based film theater and distributor, Music Box Theatre. It offers a wide selection of independent films from the United States and around the world, including new releases, documentaries, and classics.
There are two ways to watch on Music Box Direct:
Rent individual films: You can rent new releases without having to create an account. Rental prices vary, but typically start at $4.99.
Subscribe: For $4.99 per month, you can subscribe to Music Box Direct and get unlimited access to a curated selection of on-demand films.
Music Box Direct is currently only available in the United States. However, the company is planning to expand to other countries in the future.
Here are some additional details about Music Box Direct:
The service offers a variety of features to enhance the viewing experience, such as trailers, behind-the-scenes content, and interviews with filmmakers.
Music Box Direct also offers a "My List" feature that allows you to save films you want to watch later.
The service is available on a variety of devices, including smart TVs, streaming devices, game consoles, and mobile devices.
If you're a fan of independent film, Music Box Direct is a great option to consider. It offers a wide selection of films to choose from, and the subscription price is very reasonable.
What Movies Can You Stream?
Movies offered for streaming on a service depend on the broadcast rights. It's comparable to the way live television streaming services are supposed to work with cable television channel owners. Services that currently own the rights to large catalogs have an edge, but the quantity of films hasn't turned out to be the key factor in a platform's success. As far as movie streaming and film lovers are concerned, services with a proposal of limited but well-curated titles have proved to be more effective.
Netflix, Prime Video and most of the other big platforms are focused on mainstream cinema and also produce the original movies which doesn't please the fans of arthouse cinema and independent films. Other services have a more particular focus. The Criterion Channel focuses on great classic arthouse films, Mubi and Indiecinema curate a library of independent films and documentaries.
Movie Streaming in 4K?
Some video streaming services support high-end video and audio requirements. Disney+, HBO Max, Hulu, Netflix and Prime Video all support 4K streaming. Other streaming movie services reach 1080p resolution, including The Criterion Channel, Indiecinema, KweliTV, Mubi, Ovid.tv, Peacock, and Shudder. Tubi has a streaming resolution that peaks at 720p.
Not all content on these services is streamed in the highest quality. The best way to find stuff that supports these high-end video and audio requirements is to look for them in a service's user interface.
HBO Max and Netflix's Ad-Free offering, which support 4K streaming, cost $14.99 and $17.99 per month, respectively. Criterion Channel and Mubi both cost $10.99 a month. At the lower end of the rate range, Paramount+ Premium is $9.99 a month, Prime Video is $8.99 a month, Disney+ charges $7.99 a month, and Ovid.tv and Indiecinema are $6.99 per month. The ad-supported strategy from Hulu, KweliTV, and Shudder all cost $5.99 a month.
For around $5 a month, you can get Apple TV+. Peacock and Tubi are free to use, though you have to pay $4.99 a month to get all of Peacock's content. Philo, a live TV service, costs $25 a month, but it's inexpensive for the category.
On the other hand, the opportunity to discover new movies is a definite plus of an ever-changing movie library. Mubi, for example, updates its Now Streaming section of 30 curated films every day, Indiecinema has a festival called Indiecinema Film Festival where you can discover brand new and premiere films, so you always have something new to watch.