It is difficult to define the best film directors of all time: everyone has their favorites and the value of an artistic work changes with the passage of time and with the transformations of society. What seemed extraordinary yesterday, perhaps because of the fashion and lifestyle of a bygone era, today may no longer have the same value.
This is by no means a list that seeks to impose an objective and definitive value for the best directors, but a tool to embark on a journey into history of cinema. An art partially devalued and reduced to mere entertainment for several decades now, in which the public is no longer able to distinguish between commercial audiovisual products and art cinema.
Unfortunately, the women who have been able to express themselves through the art of cinema have been few: the possibility of directing has rarely been given to them. But female filmmakers have made fantastic strides over the years, and we've seen some inspiring and utterly masterful work over the past few decades.
Georges Méliès
Georges Méliès is perhaps the most extraordinary and legendary character of the origins of cinema. It was he who developed early cinematographic techniques such as film fades and coloring. Méliès is very fascinated by the presentation of the Lumière brothers on December 28, 1895 at the "Cafè des Capucins". He intends to use the cinema at any cost. After the first projection of moving images in the story he approaches the two brothers to ask to buy one of their sets, but they refuse.
The film that consecrated Méliès' success was Journey to the Moon. The public of the time had never actually seen anything like it: at the entrance to the shows many individuals assumed that they were being mocked. The success was huge. The film was screened all over the world and several directors made remakes. Cinema had discovered its task of revealing the inner worlds of the imagination.
Alice Guy-Blaché
Operating in France at the origin of cinema, Alice Guy-Blaché was one of the first feature filmmakers. Over the years she moved to America with her husband and started an animation studio, continuing to shoot numerous films over the next two decades.
Much of his work has been lost over time, but what remains is not just the uniqueness. Guy-Blaché was a pivotal filmmaker in laying the foundation for the language of cinema.
Buster Keaton
Joseph Frank Keaton, real name of Buster Keaton, was born in the United States, in Kansas, on October 4, 1895. Like Charlie Chaplin, he is the son of a couple of artists, but less unfortunate. The father has a vaudeville company where the famous saxophonist Mira Keaton and the magician Houdini perform. Little Keaton participates in the shows since he was a child and often becomes the protagonist. His reckless performances and falls earned him the nickname "Buster". His mimicry immediately appears prodigious.
Buster Keaton discovers cinema in 1917. According to Buster, it is the perfect tool to bring his characters to life. He leaves his family and moves to New York at the age of 22, where he meets the actor Roscoe Arbuckle, who specializes in throwing pies in the face. Buster Keaton's debut as a director is The High Sign: it's the story of a tramp looking for his fortune in an amusement park who meets a billionaire and his daughter.
Charlie Chaplin
His tramp character becomes a lot more heartbreaking when you realize that Charlie Chaplin himself was an orphan who lived on the street. We all love the outcast and the wanderer must be crowned King of the outcast. Without dialogue, Chaplin had the ability to explore the full range of human feelings.
You can't see The Kid without dancing, you can't enjoy City Lights without rekindling your feeling of romance and you can't watch The Great Dictator without making sure you reflect and laugh at the absurdity of war and the lust for power.
Fernand Leger
Born in 1881, Fernand Leger started out as a draftsman for an architectural firm in Paris in 1903. He was a truly eclectic musician, creator of tapestry and fogged glass animations, decorator, ceramist, sculptor, draftsman, illustrator, costume designer, established developer.
Son of a Norman dog breeder he moved to Paris where he was admitted to the Ecole des Beaux-Arts, as well as participating in the Julian Academy and also in the Louvre. In 1911 he exhibited the painting Nudes in the Woods at the Salon des Indépendants together with other works by his colleagues Robert Delaunay, Albert Gleizes, Henri Le Fauconnier, Jean Metzinger. The discussion and also the debate that spread the term cubism. The development of Fernand Leger's design is fueled by the dynamic Parisian creative climate: he is inspired by him Impressionism, the Fauves and even the paintings of Paul Cézanne.
DW Griffith
DW Griffith has great credit for forming a cinematic language that we recognize and understand even today. He wasn't the first director to use a close-up, however he reinforced how to use them for maximum results.
Griffith has directed dozens of films, but Birth of a Nation is his best known work. Despite all its successes, the film also has some racial stereotypes. It is a pity that such an extraordinary historical film from a technological point of view also has such a discriminatory vision. Later films such as Intolerance and even Broken Blossoms will certainly attempt to ask for forgiveness and deal with these transgressions, but with little success.
FW Murnau
FW Murnau was another German immigrant to Hollywood, which went through the dramatic glow of German Expressionist with somewhat safer commercial films shot in the American period.
There is Nosferatu, the progenitor of vampire movies. Faust is a story of principles that is just as terrifying as anything else in Nosferatu. And, perhaps his most successful, Sunrise: A Song of Two Humans won Best Picture at the Oscars. And an immense masterpiece like The Last Laugh. A film that took the history of cinema to the next level.
Carl Theodor Dreyer
Carl Theodor Dreyer is one of the most important directors in world cinema. Master of a very rigorous, Spartan and moral style, he deals with fundamental themes of the human spirit such as trust, love and death in his films. Dreyer has always denied the easy shortcut of industrial cinema.
His films did not have a great success with the public and were also long resisted by censorship as in the case of The Passion of Joan of Arc, which was outlawed by the Catholic Church. Another amazing Dreyer film is one of best horror ever made: Vampyr. Several modern directors have clearly stated that they were influenced and inspired by its design.
Ida Lupino
Ida Lupino did an interesting job. She started out as a young girl actress in the 1930s before co-founding a company of independent production in which he created, directed and also produced his own films. Obviously, this was generally unusual in the 1950s Hollywood.
His films dealt with taboo subjects just as The Hitch-Hiker is considered one of the best Film Noirs of all time. He finished his decade-long job directing virtually 70 TV episodes for shows including The Twilight Zone, The Fugitive, and Gilligan's Island.
Fritz Lang
Fritz Lang had two jobs: one in Germany and also a second in Hollywood. His best cinema is that of the 1920s and 1930s while working in Germany, consisting of Metropolis, M and Dr. Mabuse's Testament. When Hitler came to power, he left Germany.
Working on Hollywood for the next 40 years, like many other European directors, never reached the same levels as the masterpieces made in Europe. He had to adapt to the industrial and impersonal machine of American cinema. But he still made great movies like Fury, The Scarlet Street and The Big Heat too.
Jean Epstein
Born in Warsaw in 1897, Jean Epstein lost his father and moved to Switzerland with his mother and brother, the future director and screenwriter. They later moved to France, to Lyon, where Jean Epstein also met August Lumière.
Jean Epstein was a very eclectic character. He is interested in both cinema and progressive literature, scientific research, philosophy, psychology. Fundamental is the meeting with Blaise Cendrars who in 1921 promoted the magazine La poesie aujourd 'hui, a book of knowledge. His most important film is perhaps Faithful Heart, as well as The Fall of the Usher House.
Ernst Lubitsch
Ernst Lubitsch was born in Berlin on January 28, 1892. He was among the first directors to end up being a true celebrity in Hollywood and also to have a large target market without always counting on the participation of stars in your films. His light style, common to his own comedy film was dubbed the Lubitsch Touch by Billy Wilder.
Born into a poor family of German Jews, Lubitsch as a young man tries to make ends meet by selling textiles. He becomes friends with Max Reinhardt, the supervisor of the German theater in Berlin, who makes him work as an assistant director. He was then hired as an actor and also collaborated with Reinhard in several film productions, where he learned the technique.
At that time, cinema was still in a pioneering and exploratory phase. It is not difficult for Lubitsch to direct the first low-budget silent films, where he also plays the lead role.comic slapstick.
Sergei Eisenstein
Sergei Eisenstein turned cinema into a weapon. Together with the others Soviet filmmakers, their experiments revealed what moving images can do. They let go of the power that cinema needs to relocate individuals politically as well as emotionally.
Strike is an unshakable portrait of the dispute over the course of work. October (Ten Days That Shook the World) showed a whole revolution going on. And, of course, as you may have seen in every course of history of cinema, the Odessa staircase sequence in Battleship Potemkin will surely be considered the greatest example of montage and grandiose cinematic staging.
Dziga Vertov
Born in Poland in 1896, Dziga Vertov is one of the most important directors of the Russian avant-garde. He moved to Russia where he first studied medicine and then poetry and fiction. In Moscow he begins to take an interest in cinema thanks to surrealism. He takes the nickname by which he becomes known, Dziga Vertov. After the Russian Revolution, he found work in the editorial office of the week of cinema, a rotogravure with propaganda content managed by the Socialist Party.
As a staff member he made his first short film, The Anniversary of the Revolution , however his true cinematic individuality begins to emerge with the docudrama collection Kino Pravda, a 20-minute film in which he begins to elaborate his theory. on cinema and reality, which leads to a manifesto called Kinoglaz . The poster specified that the camera should film reality as authentically as possible. His universally recognized masterpiece is the experimental film Man with a Movie Camera.
Jean Vigo
Directors such as Jean Renoir have worked in the style of poetic realism, with films such as The Great Illusion and The Rule of the Game. Julien Duvivier with The Bandit of the Casbah and also Marcel Carné with The Port of the Mists and The Lost Lovers. Halfway between these 2 currents, with a progressive as well as realistic aspect, is the work of Jean Vigo.
Jean Vigo shot his only two films, Zero for Conduct and L'Atalante, in a feverish state at the beginning of the illness that would have led to his death. In some cases he was forced to stay on a field hospital bed on set. Friends and even colleagues were surprised that he wanted to continue working despite his serious condition.
However Jean Vigo did not want to stop, for him finishing the shooting of the film was a real existential mission. He knew he was sick as well as he understood that his time was running out. Is it perhaps this pressure, this need that allowed him to create 2 masterpieces?
René Clair
René Clair is popular in Anglo-Saxon nations and in Italy. In his search for a global human comedy between background and technological progress, he is the musician who binds Charlie Chaplin to De Sica, long before the crazy young people of Nouvelle Vague.
Cinema is the essential passion of René Clair's entire life. attends both criticism and film production with interest. One of his articles on cinema is entitled The son of the century waiting for a film. At the same time it relates to the future advancements of the 7th art.
He is not very different intellectually from his fellow of avant-gard. Born and raised in the milieu of the Parisian commercial bourgeoisie, he recognizes the declining beauty of the Belle Epoque. His first creation published in 1916 is a farewell to Emile Verhaeren.
Kenji Mizoguchi
Kenji Mizoguchi was born in 1898 in Tokyo. Kenji will always carry with him the memories of this period of his life. The death of his mother when Kenji is 17 forces the young man to find a job.
At 22 he entered the cinema as an actor and in the short space of two years he directed his first film. In 1925 he has already directed more than 30 very different films: from contemporary films (gendaigheki) to historical films (jidaigheki), academic films or films drawn from Western literature. In subsequent years, the bombing of Tokyo during World War II and the natural humidity of the climate will cause other irreparable damage to the Japanese film heritage.
Yasujiro Ozu
Yasujiro Ozu was born in the Fukagawa district of Tokyo, the second child of 5 brothers and sisters. He has always stayed away from school classes to see films like Quo Vadis or The Last Days of Pompeii. In 1917 he saw the film Civilization and decided he intended to become a director. At the age of 17, he was thrown out of the dorm room after being accused of writing a love letter to a lower-class boy.
Ozu was hired by the Shochiku Film Company, as an assistant in the film department, on August 1, 1923, against his father's wishes. His home was destroyed in the 1923 earthquake, however no members of his family were injured. On December 12, 1924, Ozu began a year of service in the armed forces. In 1927 he was involved in a fight in which he punched another staff member at the studio bar. In September 1927 he directed his first film, Sword of Penitence.
Kaneto Shindo
Born in Hiroshima in 1912, Kaneto Shindo grew up in a landowning family, which then fell into disrepair. In 1927 he entered the Shinko film workshops, where he began operating in Japanese cinema, first as an assistant to the scenography.
He works as a director in the famous film Revenge of the 47 ronin, the director and also his teacher Kenji Mizoguchi. Throughout the 1940s and 1930s, however, his main commitment ended up being as a screenwriter. In the 1940s he wrote his first film scripts for filmmakers of the quality of Kon Ichikawa, Keisuke Kinoshita, Fumio Kamei, Tadashi Imai and even Kōzaburō Yoshimura.
His most vital collaboration is that with Kozaburo Yoshimura, with whom he founded in 1951 the independent company Società del Cinema Moderno. The director who most strikes his cinema, especially as regards the theme of the female condition and the stability of his female personalities, is however Kenji Mizoguchi, with whom Shindo himself makes a long docudrama.
John Ford
John Ford was one of the few directors to win 4 Oscars. Start making movies in the era of silent cinema. John Ford is one of the greatest directors in the history of cinema, recognized as a master by colleagues such as Akira Kurosawa, Martin Scorsese, Sam Peckinpah, Sergio Leone, Clint Eastwood, Wim Wenders, as well as François Truffaut. Their films were influenced by John Ford's cinematic style. According to Orson Welles, John Ford was the greatest director ever. Excellent film critics have actually praised his complex and lengthy filmography, from Truffaut to Jean-Luc Godard.
The popularity of John Ford, master of westerns, is linked to the collaboration with famous stars. The face that John Ford's films instantly evoke is that of John Wayne, with whom he made 21 films, but also Victor McLaglen, Henry Fonda, John Carradine and Lee Marvin.
Otto Preminger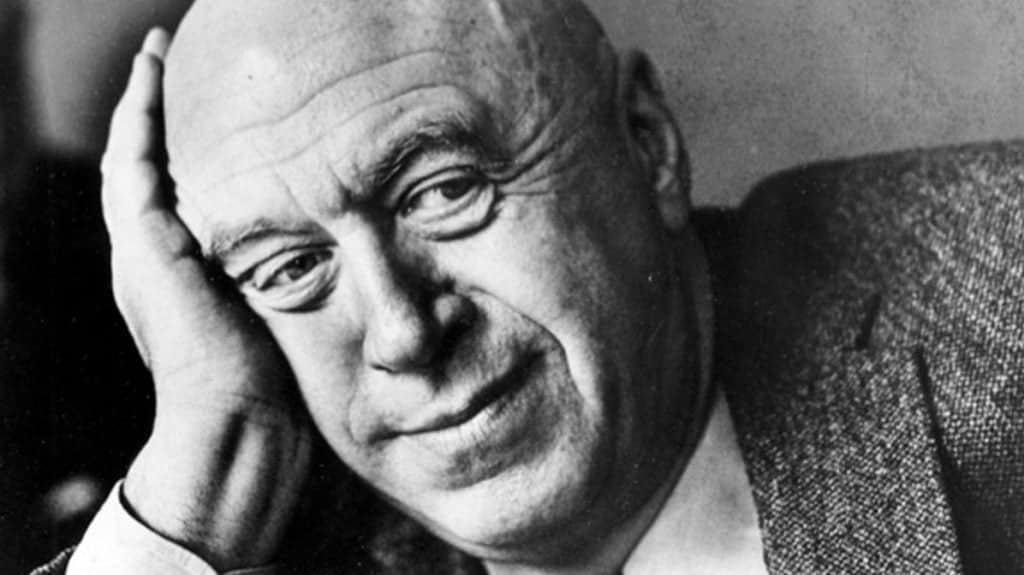 Otto Preminger (5 December 1905 – 23 April 1986) was an important director of Austro-Hungarian origin, also producer and actor in Hollywood and in the setting of the New York theater on Broadway. In April 1935, while Preminger was working in the theater in Vienna, he received an invitation from producer Darryl F. Zanuck, founder of Twentieth Century-Fox, who was looking for new talent. Preminger accepted an invitation to work for Fox in Los Angeles.
His artistic career spanned more than 50 years. His fame is mainly due to important film noir as Laura (1944) and Fallen Angel (1945 ), as well as some important adaptations of novels and plays. Many of his films had problems in Hollywood: the topics covered were taboo at that time. Drug addiction in Man with the Golden Arm, rape in Anatomy of a Murder and homosexuality in Storm over Washington (Advise & amp; Consent). His reputation as a choleric, violent and arrogant man helped make him an authoritarian and legendary figure at the same time, but perhaps it was just a strategic attitude to carry out his productions and limit the intrusiveness of the executives of the Studios. He was twice chosen for the Oscar as Best Director.
Michael Powell
Michael Powell, born September 30, 1905, was an English director, famous for his collaboration with Emeric Pressburger. With their production company The Archers, together they have developed a collection of classic British films, most notably The Life and also Death of Colonel Blimp (1943), A Canterbury Tale (1944), I Know Where I'm Going! His 1960 film Peeping Tom was harshly criticized, while today he is considered a cult film. He was so vilified on the first launch that his career was seriously damaged.
Numerous directors like Martin Scorsese, Francis Ford Coppola and even George A. Romero really pointed to Powell as a teacher. In 1981 he received the BAFTA Academy Fellowship Award together with his partner Pressburger, the greatest honor the British Film Academy can offer a director.
Jean Cocteau
Born in Maisons-Laffitte, a suburban area on the outskirts of Paris, in 1889, the childhood of Jean Cocteau promptly revealed his interest in the visual arts and also in poetry. In reality, little Jean, remaining in poor health, invests hours in building tiny puppet theaters in the courtyard and in illustration.
When he sees his parents often go out in the evening to go to the theater, leaving him alone at home, the need to attend theatrical performances becomes an obsession for him. An interest in art that he will be able to realize a few years later. Among his masterpieces The Testament of Orpheus and The blood of a poet.
Alfred Hitchcock
Son of a modest merchant family, his father was a fruit and vegetable trader, Alfred Hitchcock studied in a strict boarding school of Jesuit fathers. His interest in film work came when Famous Players-Lasky opened a branch in London. First he works in the office dealing with subtitles, then moves on to directing and writing.
In the meantime he changes production, starts collaborating with British International Pictures with which he shoots his first sound film, Blackmail, in 1929. It was written and conceived as a silent film, but with the arrival of the new technology Hitchcock changes little. script before shooting. From then on he enjoyed appearing as an extra in all of his films, eventually becoming a well-known TV personality a few decades later. He is considered by all to be the greatest director of the thriller genre.
Luis Bunuel
Luis Bunuel, master of surrealist cinema, was born in Calendar, a small town in Aragon, Spain, on February 22, 1900. He was sent to study at a Jesuit university. Probably, this experience made up of rigid rules and boring daily life contributes to developing his profound hostility towards Catholic institutions.
Moving to Madrid to carry out research at the university, he has the opportunity to be totally free to know what interests him most: literary works and philosophy. Among his close friends from the university period are the poet Federico Garcia Lorca and Salvador Dalì, the surrealist painter with whom he will develop a long association. He discovers the films of Buster Keaton and Fritz Lang and works in Paris as an assistant to the director Jean Epstein. A cinema outside of narrative logic, inside the territory of the absurd and the imagination. Many of his unmissable masterpieces: The discreet charm of the bourgeoisie, The exterminating angel, Beauty of the day, The ghost of freedom. And many others.
Chantal Akerman
Born in Brussels in 1950, Chantal Akerman was born to Jewish parents who emigrated from Poland. His mother's grandparents and also his mother were deported to Auschwitz. She decides to devote herself to cinema after being struck by the film The Bandit at 11 by Jean-Luc Godard in 1965 and also after a course of study at the Brussels Film School in 1971 she moves to the United States, to New York ..
In the United States made his first short film Saute ma ville, a burlesque-style disaster film made at the age of 18 about a girl who blows up her oven and also ends up destroying the entire city. The film gets crucial attention and even gratitude from Belgian director André Delvaux. Currently from this work we understand the passion for a avant-garde cinema, outside the rules and any kind of commercial classification.
Orson Welles
Orson Welles was an American director, screenwriter, star and producer best remembered for his groundbreaking work in radio, film and even theater. He is considered to be one of the greatest and most influential directors of all time.
When Orson Welles created Citizen Kane, it was a curse as well as a real blessing. Upon release, the film was not immediately hailed as the greatest film ever made. The path of the films later became an uphill battle for Welles. Interference at work required him to become a independent filmmaker and also spent the next 3 years finishing the films he left unfinished.
Akira Kurosawa
It is not necessary to understand the Japanese culture or be a scholar of the country's Sengoku period to appreciate what Akira Kurosawa's work indicates. The thing is, Kurosawa has taken stories that are incredibly unique and also made them globally relevant. His stories took motifs typical of his own culture but also of Shakespeare and discovered a message that has resonated throughout the world.
Of all the directors on this list, perhaps no one has had as much global influence on cinema as Mr. Kurosawa. From his impressive samurai like Yojimbo and Seven Samurai to his contemporary dramatization like Ikiru and The Bad Sleep Well, there is something we can all feel from his work.
Billy Wilder
Billy Wilder has managed to work within the studio system, as well as still giving his movies a distinct point of view and personality. It helped that he was also a writer, however, regardless of the subject, Billy Wilder always told his stories consistently.
We can't think of Film Noir without his Indemnity , his haunting meta-drama Sunset Blvd. showed a dark heart at the center of popularity, and so did his funny comedy Some Like It Hot is close to the masterpiece. Don't forget hers dramas raw and sincere Days lost (The Lost Weekend) and also The Apartment.
Federico Fellini
Outside of the post-war Neorealism movement, there is no Italian cinema without Federico Fellini. Explaining is accessory, the adjective that comes to mind is "wonderful". Not like the hatless rabbit magic, it's more of a feeling after watching a movie like Juliet of the Spirits or The Road and you can't help but feel that there is more life than we can see.
La Dolce Vita is a figurative journey into an era that the film itself transforms into myth and reality, just as looking Rome seems to enter the most important painting museum. I Vitelloni is a story of youth training, just as 8 1/2 is a poem about the creative process, about the mysterious labyrinth that is the human psyche. Probably no one has created as many masterpieces as Federico Fellini, reaching a very high peak, where the great artists of human history meet.
Ingmar Bergman
Born on 14 July 1918 in Uppsala in Sweden, Ingmar Bergman was just one of the most important filmmakers of the cinematic history. His filmography has a severe coherence in exploring the torments of the human being. Among his dramas there are some of the most significant movie works of all time.
Ingmar Bergman is a man who has lived much longer in dimension of dreams than in reality. He further explored the facts that took place in his inner world rather than those of the outdoors. The exploration of the dream world brought him very close to Federico Fellini, with whom he was a good friend and with whom he was confronted several times.
While Fellini represents the crazy, funny and grotesque side of the dream, Bergman is the explorer of the darker and more tormented side of the human being who sinks into nothingness and the lack of meaning and identity.
Robert Bresson
Discuss Robert Bresson, in the age of original TV series and streaming movies, can be tricky. Thankfully, Robert Bresson was able to shoot his films in another context. It wasn't going to be easy in a period of mass homologation of cinematographic language, in which the public is slowly losing the ability to recognize a work of art.
Robert Bresson is precisely the director who perhaps best represents the reverse of this present homologation. Creator of a rigorous cinema that hinges on solid reflective and spiritual structures, Bresson explores the deeper meaning of all parts of a film's production. Robert Bresson would simply have felt really disgusted at these films presented today by the press as well as by the general public as "works of art". Bresson actually shot several reals works of art.
Satyajit Ray
The father of Indian cinema, Satyajit Ray has created a cinema that is human as well as powerful. Like his contemporaries of Italian Neorealism, Ray worked with minimal budgets, inexperienced crews and no actors.
It is his Apu trilogy that Ray is best known for: Pather Panchali, Aparajito and Apur Sansar, three movies that have become fundamental works in the history of cinema. Ray's directing work had only just begun and he also went on to make equally masterful films over the next 40 years.
John Cassavetes
His cinematic art is primarily focused on acting, however John Cassavetes ended up being an exceptional film director also from the point of view of images, editing, everything. Cassavetes is generally credited with opening a new era of independent cinema.
You'll find gritty works with hand-shot images like Shadows and Faces along with devastating stories like Husbands, Minnie and Moskowitz. And even if you'd like to see some of an actress's most heartbreaking performances, check out Gena Rowlands in A Woman Under the Influence, who doesn't seem very routed as she was recorded.
Jean-Luc Godard
While Hollywood has invested years trying to perfect the "imperceptible cinema", Jean-Luc Godard has set himself the personal goal of blowing everything up. Like the 1920s Russians who used editing, Godard used his cinema to bring innovations. For him, "film as home entertainment" is not just plain dull, it is insulting.
At the heart of the movement of the French New Wave, Godard began to reformulate the thesaurus of cinematic language. His outstanding works consist of Breathless, Contempt, Alphaville, Pierrot le Fou and also Weekend.
Roman Polansky
Roman Polansky first feature film 's, The Knife in the Water, is a spectacular film and a tight thriller. The director continued in this mode again with creepy dexterity in Repulsion, Cul-de-sac and The Tenant.
Polanski's greatest works are Rosemary's Baby and Chinatown, two films that have consecrated him among the most famous filmmakers of all time. With Rosemary's Baby she manages to bridge that fine line between peace of mind and insanity. Chinatown is a throwback of Film Noir that hits all themes and styles of the genre. Regardless of his uncomfortable personal life, Polanski brought a great innovation to Hollywood with him.
Francis Ford Coppola
Before making the masterpiece The Godfather, Francis Ford Coppola was shooting B movies low-budget like Dementia 13. And then he limited himself to making works of art, including The Godfather: Part II and The Godfather: Part III. And much more for one of the most important filmographies in the history of cinema.
Yet there are also dormant standards like One from the Heart, The Outsiders, 's undeniably adorable but divisive Dracula Bram StokerAs well as there is this little film called Apocalypse Now. Another lesser-known masterpiece by Coppola is Another Youth. Beautiful.
Andrei Tarkovsky
In Sight & Sound's 100 Best Movies Of All Time, Andrei Tarkovsky ranked with three of his movies: Andrei Rublev, The Mirror and Stalker. Tarkovsky is one of Russia's leading film directors and despite the fact that his filmography is a little shorter than many others on this list, what he has accomplished in those few films is enough to consecrate him as one of the best directors of all. times.Solaris, Nostalgia and also Sacrifice are equally excellent. The most brilliant filmmakers do not just approve the "regulations" of the film medium, but push, pull, stretch and break those rules. Watching a Tarkovsky movie is like seeing the laws of physics change right before your very eyes.
Francois Truffaut
He was one of the most influential directors of French cinema. In addition to his activity as a director, he joined that of film critic in the editorial office of the Cahier du Cinema.
The work of Francois Truffaut in cinema spans thirty years, from the 1950s to the 1980s, and also joins that of various other friends-directors of French cinema such as Jean-Luc Godard, Claude Chabrol, Éric Rohmer, Jacques Rivette.
This team of young people, under the leadership of critic André Bazin, has developed one of the most crucial film movements in the history of cinema, La Nouvelle Vague, the new French wave that has developed new waves in various other parts of the world.
Among these nations are also the United States of America and also the movement of New Hollywood. Scorsese, Coppola, De Palma and other American directors who would have ended up becoming very famous begin their first steps driven by the French Nouvelle Vague, a cinema known all over the world. Truffaut's first feature film was The 400 Shots. It had a great success at the Cannes Film Festival in 1959.
Stanley Kubrick
Stanley Kubrick was born in New York, Manhattan, on July 26, 1928, to Jacob Leonard Kubrick, an American doctor born into a Jewish family of Austrian, Polish and Romanian descent, as well as by Sadie Gertrude Perveler, an American housewife, also of Jewish descent. As a child he became passionate about ancient Greece and also Nordic fairy tales, chess and jazz songs. Temporarily he earned his living from chess games and also played drums.
In 1945, his parents give Stanley a camera as a present and the young man begins taking pictures of a newsagent saddened by the news of President Roosevelt's death, offering Look to publish it. In the same years he follows the creative research studies on photography (which will have a negative impact on his school performances) and begins to be enthusiastic about poetry and also philosophy, which will lead him to study Nietzsche's ideology.
In 1949 he directed the short film Day of the Fight, a docudrama about boxer Walter Cartier made for just $ 3,900 by friends and family, and which he resells to RKO for $ 4,000. The following docudrama, made for RKO $ 1,500, is Flying Padre, about a New Mexico priest who travels through the large area of ​​his church using a small travel plane.
Martin Scorsese
Martin Scorsese was born on November 17, 1942 in the Flushing area of ​​the borough of Queens in New York City. His family moved to Little Italy in Manhattan before school started. Both Scorsese's mother and father, Charles Scorsese and Catherine Scorsese, worked in New York's Garment District. Both were of Italian origin.
As a teenager in the Bronx, Scorsese regularly rented Pressburger and Powell movies such as The Tales of Hoffmann (1951) from a shop that had a replica of the reel. He was among only 2 individuals who rented it continuously; the other was the future film director George A. Romero.
Franco Piavoli
Franco Piavoli was born in Pozzolengo near Brescia in 1933. He attended high school and in 1956 he graduated in law in Pavia. He completed his training by dedicating himself to the study of horticulture as well as ecology. Passionate about painting and photography, he becomes friends with the young local photographer Ugo Mulas.
He also became a lawyer, then a teacher of law and business administration in secondary schools. He follows his passions with tenacity, creating a independent poetic cinema of rare beauty: a life and also a poetics matured in close contact with the territory of origin, the beautiful hamlet of Brescia, the amphitheater of the morainic hills, a constant source of ideas.
Brian De Palma
Brian De Palma movies are controversial, not only in subject matter but also in style. In other words, it's hard to passively accept a Brian De Palma film. It is an interesting work that often explores the taboo and dark side of the human experience, in some cases.
His Hitchcockian impact is evident in Sisters, Dressed to Kill and Body Double, but De Palma's filmography is much more nuanced than that. Various other highlights include The Untouchables, Blow Out, and one of Stephen King's most effective adaptations, Carrie. Brian De Palma has innovated the cinematic language with sequence where the organization of time and space is amazing. Perhaps the most extraordinary movie of his filmography is the one that paved his career: The Phantom of Paradise.
Joel and Ethan Coen
Joel and Ethan Coen make a different movies every time they come out and yet there is definitely a consistency of style in their work. Jumping between humorous and even physical violence without batting an eye, the Coen brothers have amassed jaw-dropping filmography.
They made their careers thanks to dark films like Barton Fink, Burn After Reading and A Serious Man. We will never understand exactly how a movie like No Country for Old Men could be born of the exact same minds that evoked Raising Arizona.
David Lynch
If you've read his publication on Transcendental Meditation, you know that David Lynch has a tendency to "capture" his ideas somewhere in the depths of his own subconscious. Watching his movies, it quickly becomes clear that this is completely correct.
What Lynch shows us are dreams, inexplicable and dark. Eraserhead is a challenge, Blue Velvet is a suburban headache, just as Lost Highway is a doppelgänger puzzle to put an end to all movies of this genre. The third season of Twin Peaks is nearly 18 hours of exciting and daring television. His crowning glory will most likely end up being Mulholland Dr., Regarded as one of the greatest masterpieces of all time. And can you forget the amazing The Elephant Man? An incredible filmography, full of milestones of cinema.
Darren Aronofsky
Darren Aronofsky was born in New York into a Jewish family. In his formative studies, Aronofsky has always been creative and interested in art: he loves classic movies and practiced the art of graffiti as a young man. After high school, he attended Harvard University to study anthropology and film.
His first film was an amazing black and white work called Pigreco. Requiem for a Dream, one of the rawest and most emotionally exhausting drug movies you have ever seen.
Aronofsky's best movies are anchored in stubborn and heartbreaking anti-heroes, driven to self-destruction by their charm. Another notable point to consider about his filmography is his ability to swing between 16mm lo-fi (Black Swan, The Wrestler) and gorgeous and even lush (The Fountain, Noah).